Ross Summed Up
Looking for a dynamic conference speaker to really engage your audience?
Are Brand Delivery and Customer Brand Experience hot issues in your company or organisation right now?
Would the perfect conference speaker be a proven world-class brand strategist with an impressive client list and great brand success stories to tell?
Meet Ross Smith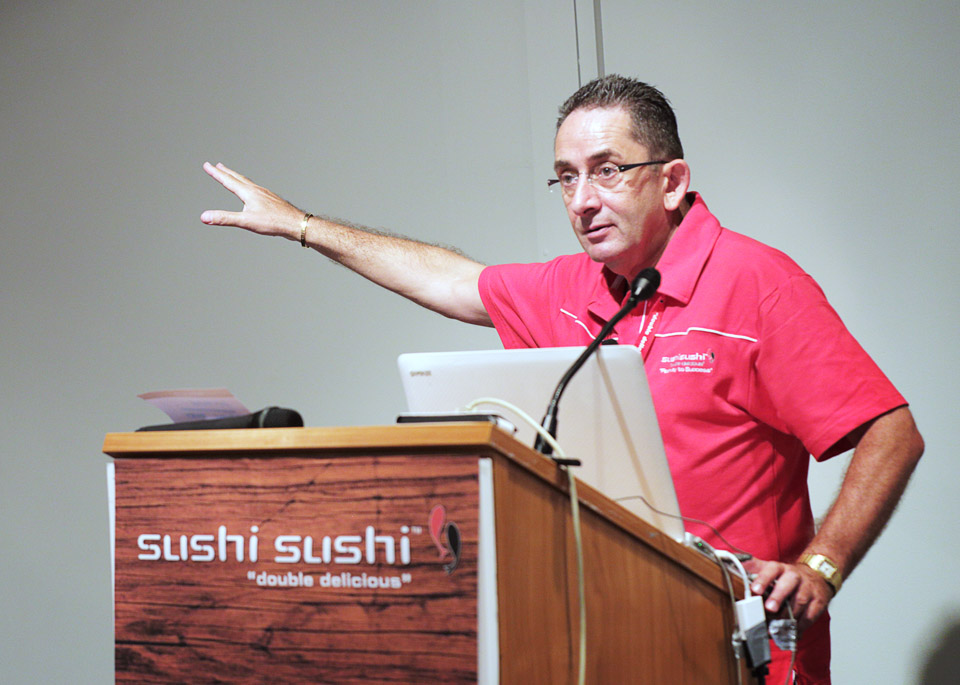 Career History
2000 – To Date – Engaging, Entertaining and Knowledgeable Brand Strategist and Conference Speaker with Clients in 20+ Countries
1999 – To Date – Brand Strategist – Brand Builders – UK, Australia, Canada
1995 – 1999 Marketing Director – Major UK Home Improvement Company
1989 – 1994 Group Sales and Marketing Director – Sandicliffe Ford UK
1985 – 1989 Regional Sales Director – NIssan UK
1985 and before – University of Life
Presentation Style
I'm very lucky! People say that I'm a "naturally gifted", engaging, entertaining and energised speaker. I'll let you be the judge of that! It's certainly true that I take great joy in sharing my experiences, my thoughts and my beliefs with enthusiastic audiences around the world.
It's no good me blowing my own trumpet though, so here's a selection of words that people have used recently to sum up my talks and delivery style:-
Energetic – Informed – Entertaining – Lively – Engaging – Involving – Inspiring – Valuable – Challenging
Stimulating – Relevant – Polished – Dynamic – Memorable – Poignant – Logical – Thought Provoking – Honest
If after seeing me speak you agree with them, please tell your friends and colleagues. If however, you feel that I failed to live up to those adjectives then please tell me! I never stop learning!